The TSI.PROFESSIONAL training conveys detailed information about the assessment and certification of high available data center infrastructures according to Trusted Site Infrastructure (TSI) in the context of the EN 50600. Trusted Site Infrastructure (TSI) is a proven method for the assessment and certification of the physical security and availability of data centers established in 2002.
The training aids in the designing, construction and operation of data centers in alignment with the TSI/EN50600 requirements.
The TSI.PROFESSIONALS here listed have fulfilled the following requirements:
participation in the 2,5 days TSI.PROFESSIONAL training
at least 3 years of relevant work experience in the data center environment (DC-Designer, DC-Consultant, DC-Operator…); submission of CV with related qualifications and/or proof of experience
successful completion of the exam at the end of the training
TSI.PROFESSIONALS do not work on behalf of TÜVIT, also they are not through TÜVIT approved TSI Auditors. There will be no statement conducted regarding the specific qualifications of the TSI.PROFESSIONALS.
The TSI.PROFESSIONAL status is valid for two years.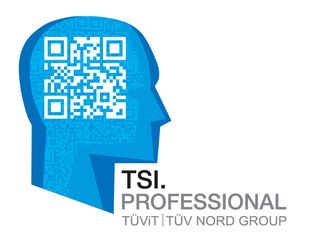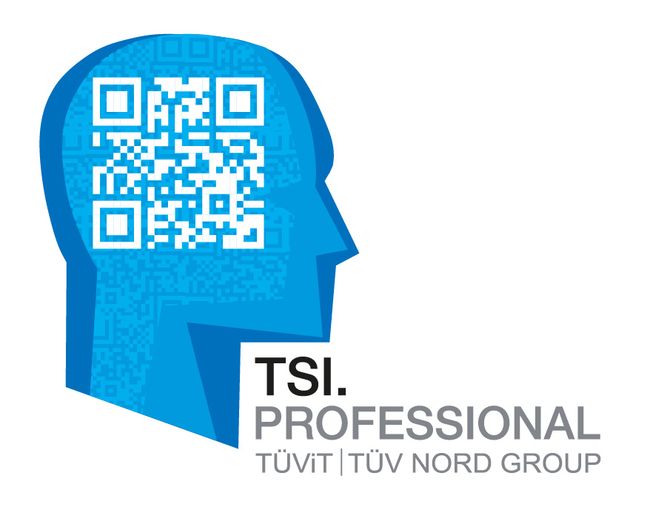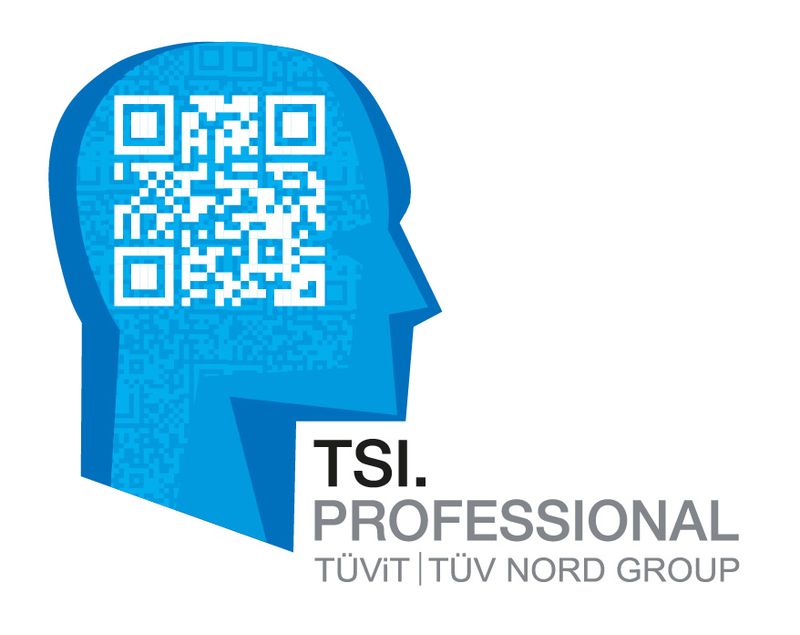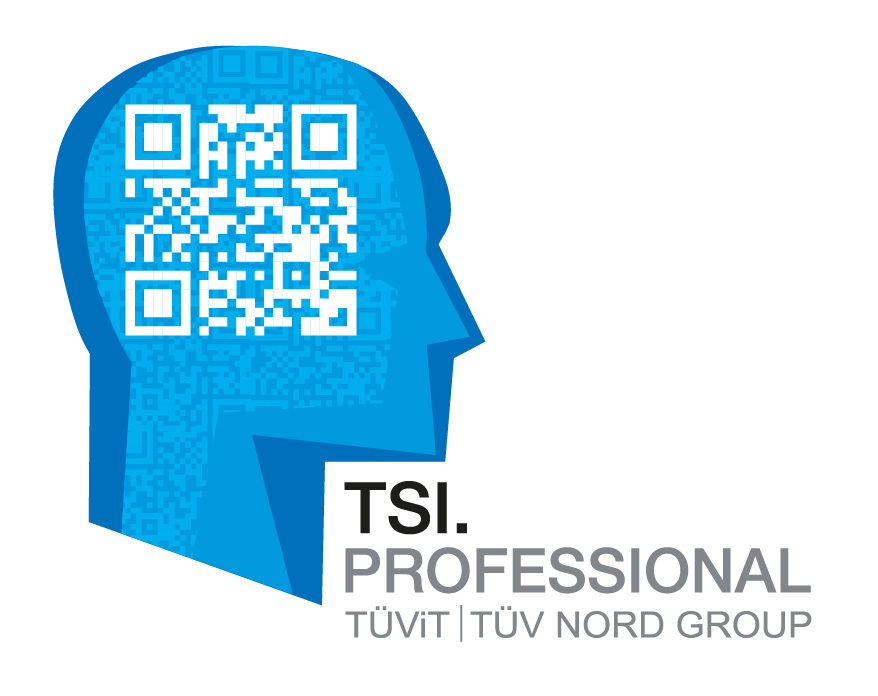 Current TSI.PROFESSIONALS
| Name | First name | Company | Country | Valid untill |
| --- | --- | --- | --- | --- |
| Acar | Ertan | E.INFRA GmbH | Germany | 30.11.2024 |
| Bohr | Oliver | DeRZ - Deutsche Rechenzentrum GmbH | Germany | 31.05.2025 |
| Heuzeroth | Dirk | Drees & Sommer SE | Germany | 31.05.2025 |
| Schubert | Rene | ENGIE Deutschland GmbH | Germany | 31.05.2025 |
| Ahrens | Andreas | NTT Global Data Centers EMEA GmbH | Germany | 30.11.2022 |
| Albisser | Pius | Dätwyler IT Infra AG | Switzerland | 30.11.2024 |
| Beckmann | Simon | Kyndryl Deutschland GmbH | Germany | 31.12.2023 |
| Börner | Alexander | Drees & Sommer SE | Germany | 31.12.2023 |
| Burlan | Alin-Aurelian | Tema Energy | Romania | 31.08.2024 |
| Conrad | Dirk | T-Systems International GmbH | Germany | 31.08.2023 |
| Eifler | Michael | Drees & Sommer SE | Germany | 31.03.2023 |
| Erlenwein | Uwe | IONOS SE | Germany | 30.11.2024 |
| Faller | Jens | GHMT AG | Germany | 30.11.2022 |
| Fechner | Arne | Drees & Sommer SE | Germany | 30.11.2024 |
| Franke | Mathias | Drees & Sommer SE | Germany | 30.11.2024 |
| Frischkorn | Oliver | T-Systems International GmbH | Germany | 31.08.2023 |
| García Rico | Rafael | Nixval Datacenter | Spain | 30.05.2023 |
| Goetz | Maximilian | Drees & Sommer SE | Germany | 30.11.2024 |
| Gräber | Erik | GHMT AG | Germany | 30.11.2022 |
| Grawe | Philip | Prior1 GmbH | Germany | 31.05.2024 |
| Grüner | Stefan | GHMT AG | Germany | 30.11.2022 |
| Haertel | Marcus | BWI GmbH | Germany | 31.08.2023 |
| Harmen | Laan | Penta Infra | Netherlands | 30.09.2023 |
| Höhne | Marc | Wipro Technologies GmbH | Germany | 30.11.2024 |
| Okun | Andreas | Wipro Technologies GmbH | Germany | 30.11.2024 |
| Keller | Kai | Schwarz IT | Germany | 31.12.2023 |
| Kempf | Jens | BWI GmbH | Germany | 31.08.2023 |
| Kenter | Sebastian | Kenter EDV Consulting | Germany | 31.03.2023 |
| Kern | Jan-Werner | E.INFRA GmbH | Germany | 30.11.2023 |
| Kessels | Wim | Royal HaskoningDHV | Netherlands | 30.05.2025 |
| Kirman | Mehmet | Kyndryl Deutschland GmbH | Germany | 30.11.2024 |
| König | Linda | Kyndryl Deutschland GmbH | Germany | 31.07.2023 |
| Kurth | Daniel | Schweizer Armee | Switzerland | 30.11.2024 |
| Lang | Maximilian | E.INFRA GmbH | Germany | 30.11.2024 |
| Lenz | Daniel | Wipro Technologies GmbH | Germany | 30.11.2024 |
| Linnebacher | Marvin | BWI GmbH | Germany | 30.06.2023 |
| Loer | Kees | Zentrys Amsterdam B.V. | Netherlands | 30.05.2025 |
| Mair | Manuel | Schneider Electric GmbH | Germany | 30.11.2022 |
| Maly | Stephan | Kyndryl Deutschland GmbH | Germany | 31.03.2023 |
| Meixner | Georg | Frauscher.Consulting | Austria | 31.08.2023 |
| Bussen | Jens | Drees & Sommer SE | Germany | 31.03.2023 |
| Melchers | Ad | HaskoningDHV Netherland B.V. | Netherlands | 31.07.2023 |
| Möll | Urs | RZintegral AG | Switzerland | 31.01.2023 |
| Peterseil | Kurt | PA Systems GmbH | Austria | 30.06.2023 |
| Philipsen | Andreas | SVA System Vertrieb Alexander GmbH | Germany | 31.12.2023 |
| Prielipp | Joachim | BWI GmbH | Germany | 30.11.2023 |
| Prud'Homme | Philippe | Ellipse Projects S.A.S. | France | 30.05.2023 |
| Rabanda | Michael | noris network AG | Germany | 31.03.2023 |
| Reimer | Walter | E.INFRA GmbH | Germany | 30.11.2024 |
| Rempel | Stanislav | Drees & Sommer SE | Germany | 31.08.2023 |
| Resch | Markus | PA Systems GmbH | Austria | 30.06.2023 |
| Reyentanz | Thomas | dc-ce Berlin-Brandenburg GmbH | Germany | 30.11.2024 |
| Roither | Dirk | dtm Datentechnik Moll GmbH | Germany | 30.11.2024 |
| Schanze | Jörg | IBM/Kyndryl | Switzerland | 31.08.2023 |
| Schmidt | Andreas | Drees & Sommer SE | Germany | 30.11.2024 |
| Schmidt | Heinrich | Drees & Sommer SE | Germany | 30.11.2024 |
| Schmidt | Holger | prosozial GmbH | Germany | 30.11.2024 |
| Schmidt | Sebastian | T-Systems International GmbH | Germany | 31.08.2023 |
| Schön | Dustin | Drees & Sommer SE | Germany | 31.01.2023 |
| Siggelkow | Marc | Seccons GmbH | Germany | 30.11.2023 |
| Smircic | Lovre | TerraWatt | Croatia | 28.02.2023 |
| Starcevic | Kresimir | Croation Telekom Inc. | Croatia | 28.03.2023 |
| Steinkuehler | Fabrice | Correct Power Institute GmbH | Germany | 30.11.2023 |
| Stegmann | Sebastian | GePlan Ingenieure GmbH & Co. KG | Germany | 31.05.2024 |
| Suárez Gancedo | Benjamín | MAPFRE SA | Spain | 30.05.2025 |
| Uschold | Christian | noris network AG | Germany | 31.03.2023 |
| van Sleuwen | Rob | HaskoningDHV Netherland B.V. | Netherlands | 30.05.2025 |
| Wagner | Roland | GePlan Ingenieure GmbH & Co. KG | Germany | 30.06.2023 |
| Waldmann | Sophia | Kyndryl Deutschland GmbH | Germany | 31.12.2023 |
| Weber | Martin | Prior1 GmbH | Germany | 30.11.2024 |
| Weterings | Jean-Pierre | HaskoningDHV Netherland B.V. | Netherlands | 30.05.2025 |
| Wiedemann | Peter | FID Consulting | Germany | 30.11.2024 |
| Wille | Carsten | Kyndryl Deutschland GmbH | Germany | 31.12.2023 |
| Wilms | Marco | E.INFRA GmbH | Germany | 30.11.2024 |
| Wlodarek | Michael | BWI GmbH | Germany | 31.12.2023 |
| Wojak | Marcel | AXA Konzern AG | Germany | 30.11.2024 |
| Yildiz | Cem | Red Engineering Design Ltd. | Germany | 30.09.2023 |
| Zander | Gert-Johannes | Drees & Sommer SE | Germany | 30.11.2024 |
| Zinnecker | Rolf | Carl Zeiss SMT GmbH | Germany | 31.05.2024 |
Mario Lukas
Senior Account Manager Data Center