Security at the highest level: With a certification of your alarm receiving center according to DIN EN 50518
In an emergency situation, just a few seconds are decisive: operators of alarm receiving centers (ARC) must therefore ensure that alarm signals are reliably received, monitored and processed quickly at any time (24/7).
With the certification based on the TÜViT criteria catalogue TSA.EN50518, you can objectively demonstrate that you are effectively implementing the technical, operational and organizational measurements for alarm receiving centers as required in the European standard EN 50518.
TÜViT has been accredited by the German Accreditation Body (DAkkS) since 2015 for the certification of alarm receiving centers (ARC) according to DIN EN ISO/IEC 17025.
Our services for designers, constructers & operators of alarm receiving centers
Your advantages at a glance
Confidence and security in the design of a new alarm receiving center
Competitive advantages through a proof of trust: The certificate proofs particularly extensive and systematic security measures
Proof of trust in monitoring institutions and insurance companies and proof of internal auditing
Positive risk assessment by insurance companies
The evaluation and certification basis: TSA.EN50518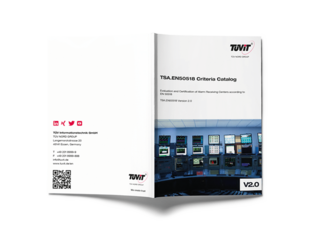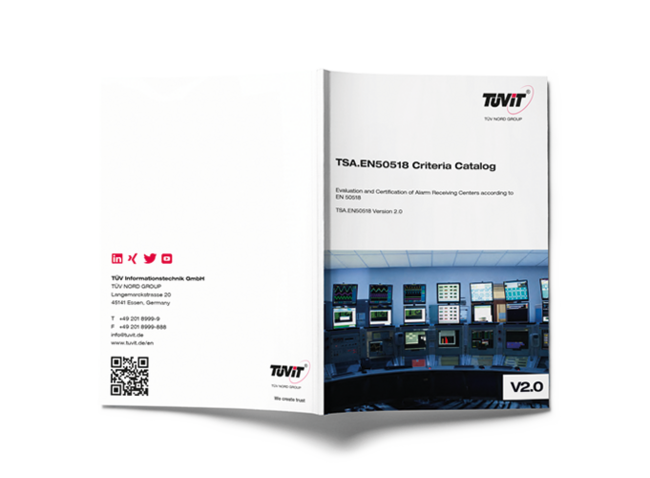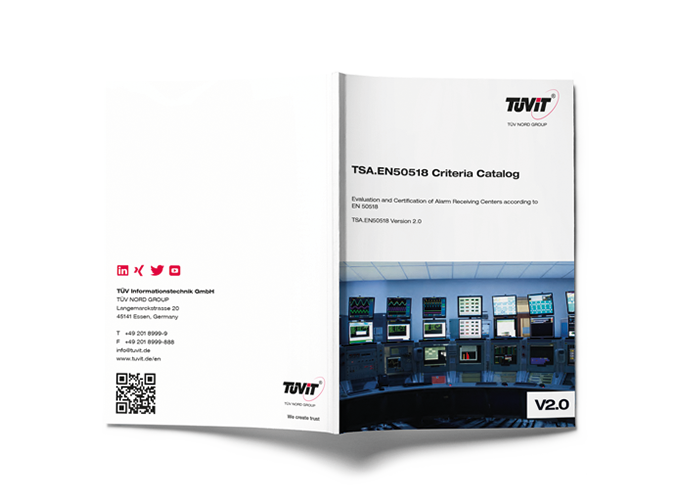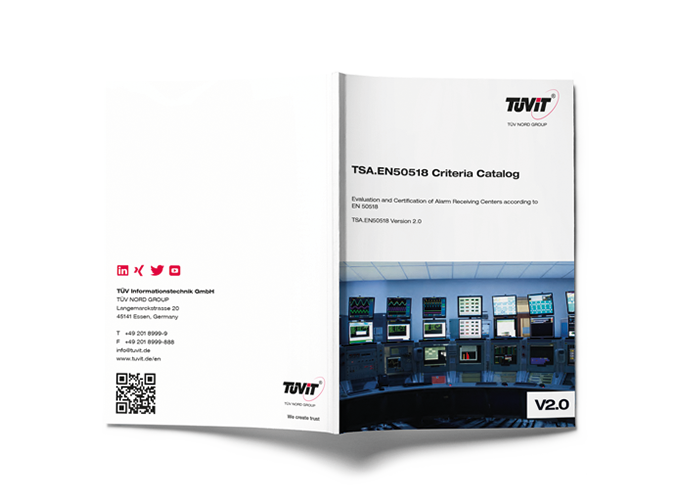 The basis for a conformity and design assessment as well as for the certification itself is TÜViT's own criteria catalogue TSA.EN50518. With this catalogue, we provide you with an effective and mature tool to effectively ensure the physical security and reliability of your ARC. Since the TSA.EN50518 criteria catalogue is continuously developed, you also prove that your ARC represents the state-of-the-art.
TÜViT's own set of rules includes all the requirements of EN 50518, but supplements them with additional useful features that contribute to functional reliability at the level of categories 1 and 2. Version 2.0 of 01 April 2020 already takes into account the requirements of EN 50518, which were revised in 2019, and translates them into assessable criteria and thus makes them certifiable.
TSA is the short form for "Trusted Site Alarm Receiving Center" and is a synonym for an established procedure that TÜViT has been successfully applying in the data center environment for 20 years with the successful TSI certification.

The evaluation areas of the TSA.EN50518 criteria catalog:
ENV | Environment
CON | Building Construction
SEC | Security Systems
POW | Power Supply
ORG | Organization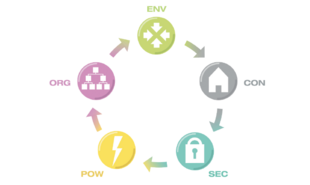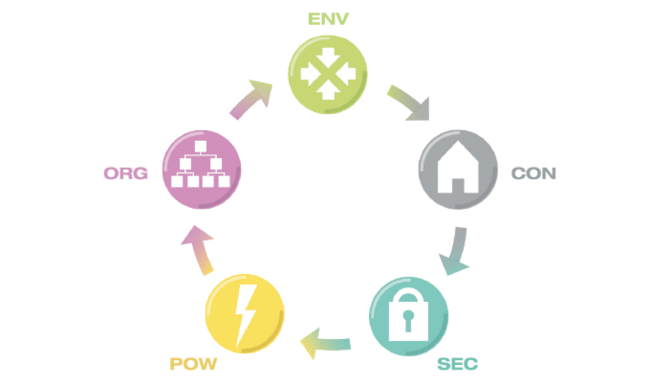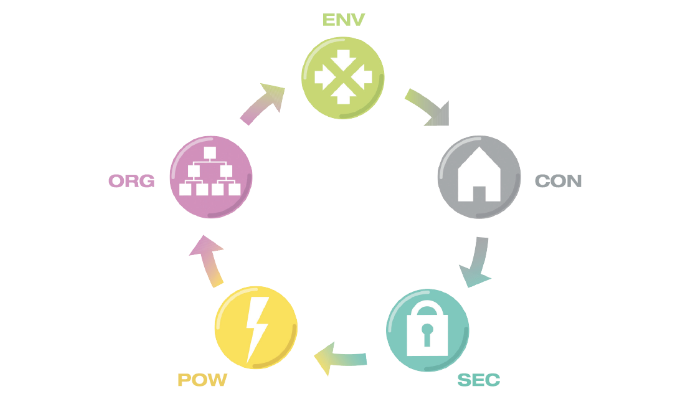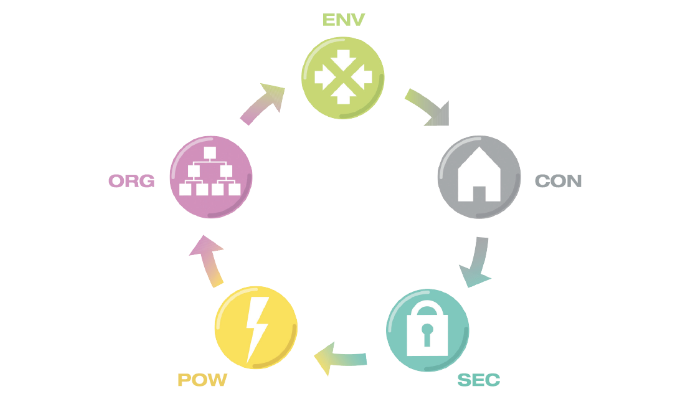 Why perform an evaluation & certification according to the EN 50518?
As the first point in the alarm chain where alarms and messages accumulate, the alarm receiving centers (ARC) has a decisive function. It is therefore important that it monitors, receives and processes alarm signals and messages reliably and quickly at all times.
With a certification according to TSA.EN50518, you can ensure a high level of reliability of your ARC and guarantee the protection of people and equipment by maximizing functional reliability. Our TSA.EN50518 criteria catalogue covers all requirements of the European standard EN 50518, both for category I and for category II of alarm receiving centers. These include local or constructional requirements, for example for external walls, floors or ceilings, as well as technical and operational specifications.
With an EN 50518 certification, you can therefore objectively prove that you have implemented the minimum requirements for the installation and operation of an alarm receiving centers. In addition, our catalogue of criteria contains further criteria that go beyond EN 50518 and are useful for safe operation. You therefore take particularly extensive and systematic safety measures that protect your ARC in the best possible way and at the same time lead to increased confidence in the market.
Frequently asked questions:
Which requirements must be met in the context of a certification according to TSA.EN50518?
Criteria aspect environment:
Risk assessment
Environmental analysis
Criteria aspect construction:
Construction requirements against attacks of mechanical means
Construction requirements against attacks with firearms
Construction requirements against fire
Construction requirements against lightning
Social facilities
Openings
Entrance Lobby
Locking devices for entrance lobby
Emergency exit
Visual protection inside the ARC
Ventilation
Service inlets and outlets
Transfer hatches / chutes
Location of data processing equipment
Locations of power supply
Criteria aspect security systems:
Intrusion detection system
Fire alarm system
Door/window opening detection system
Gas detection system
Securing the communication connections
Hold-up devices
Safety monitoring of personnel
Messages from the ARC alarm systems
Access and video surveillance
Criteria aspect power supply:
Main supply
Standby power supply
UPS
Standby generator
Criteria aspect organization:
Requirements for the alarm management system
Operating procedures of the ARC
Contingency plan and evacuation procedures
Requirements for the ARC management
Evaluation specifications and fault clearance
Staffing
Personnel requirements
Conformity audits
What is the target group for TSA.EN50518?
The criteria catalogue TSA.EN50518, like DIN EN 50518, is directed at designers, constructers and operators of alarm receiving centers.
What is the validity of a certification according to TSA.EN50518?
The certificate issued is valid for 12 months.
Which alarm receiving points belong to category I of EN 50518:2019?
A category I alarm receiving centers is designed, constructed and operated to a higher standard of construction, safety and integrity than a category II alarm receiving center.
Category I alarm receiving centers include:
Intrusion detection systems
Hold-up devices
Access control systems
Video surveillance systems for security applications requiring emergency intervention (e.g. loss prevention)
Equipment for personal monitoring, tracking of sole workers and object tracking systems for security applications
Alarms, which were previously handled by ARC category II
Combinations of the above mentioned systems
Which alarm receiving centers belong to category II of EN 50518:2019?
Alarm receiving centers belong to category II:
Fire alarm systems
Permanently installed fire extinguishing systems
Social alarm devices
Audio/video home communication systems
Video surveillance system for non-safety relevant applications (e.g. traffic flow)
Installations for personnel monitoring, tracking of single workers and object tracking systems for non-safety relevant applications
Lift emergency call systems
Combinations of the above mentioned systems
How is re-certification performed in times of Corona?
Following the procedures of the German Accreditation Body (DAkkS), we have introduced a procedure that allows you to extend your existing certificate by 6 months. The basis for this is a two-stage process:

Stage 1:
a) Your documents will be reviewed as usual and changes to your data center operations will be evaluated.
b) A checklist is worked through with you via a WEB conference (remote audit). You may have to provide us with current pictures/recordings with your mobile phone.
c) The results of the document examination and the checklist are evaluated by the certification body and if the decision is positive, your certificate will automatically be extended by 6 months. This interim certificate is made available to you electronically.

Stage 2:
a) The on-site audit shall be completed and the audit report drawn up no later than 6 months later.
b) The audit report is the basis for the reissue of the certificate. This certificate is then provided in paper form and is valid for another 6 months.

The interim solution of the 2-stage procedure is carried out at no additional cost for you.
Your way to the certificate




Why we are a strong partner for you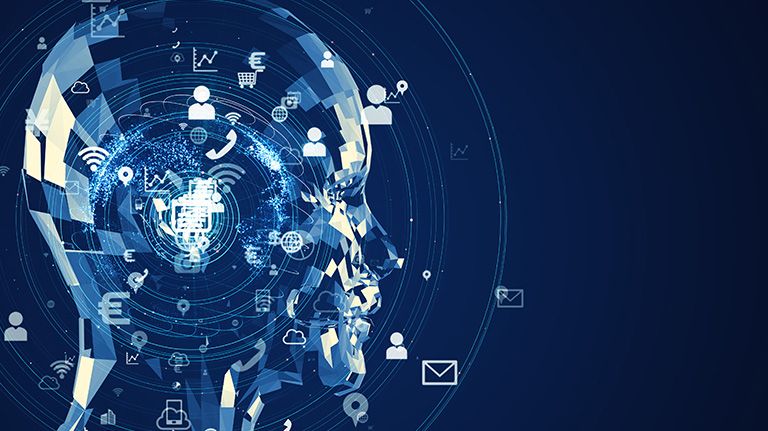 Expertise
Our experts have many years of experience in evaluation and certification ARC & data centers and provide competent support in every area of infrastructure.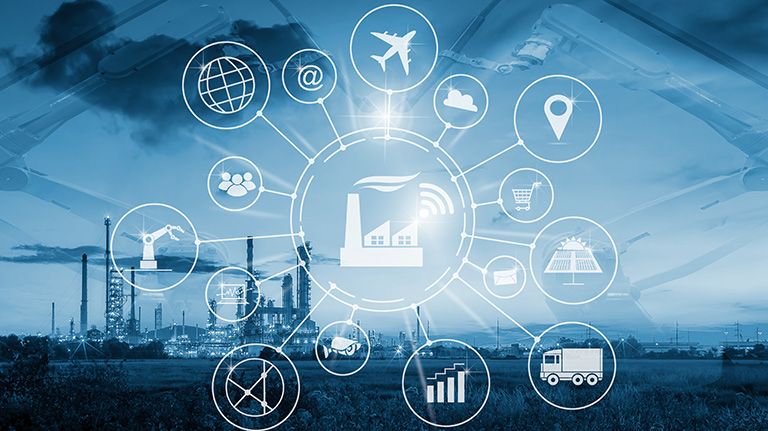 Industry experience
Due to many years of experience in different branches of industry we can serve companies from a wide range of industries.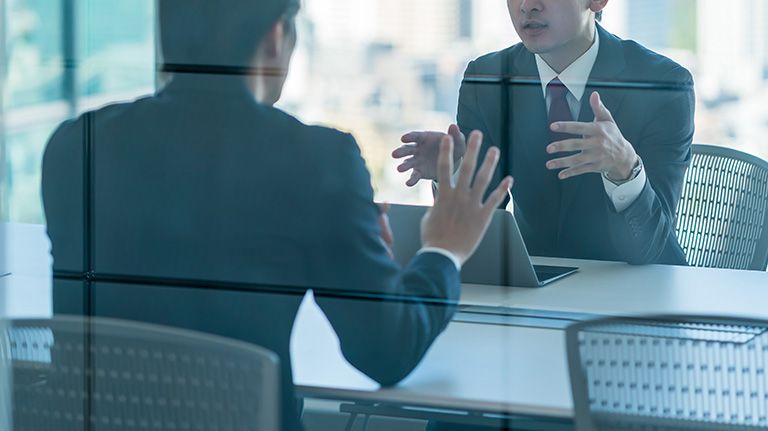 Tailor-made for you
We focus on individual services - and solutions - that optimally fit your current company situation and your set goals.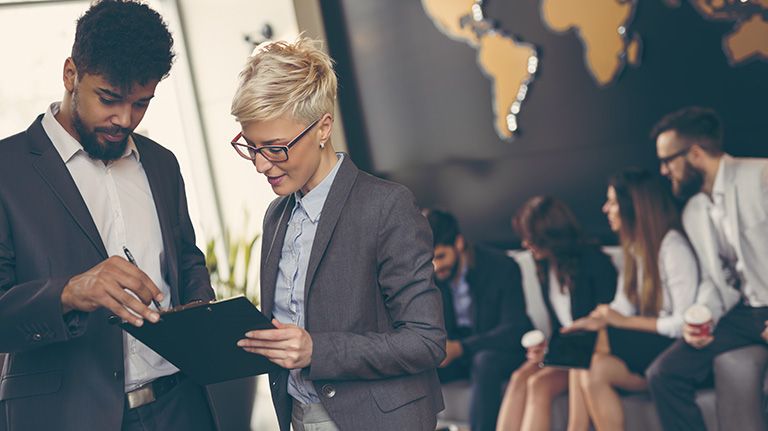 International network of experts
Around the globe: We consult and support you both nationally and internationally. Our global network of experts is ready to help you in word and deed in all IT security issues.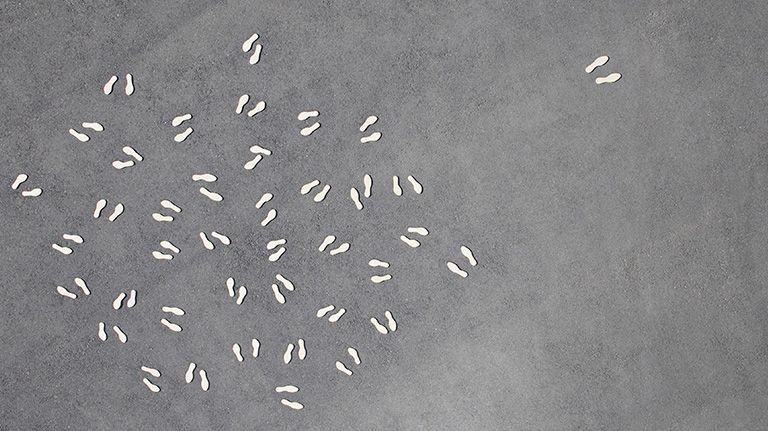 Independence
Our employees are not subject to any conflicts of interest, as they are not committed to any product suppliers, system integrators, stakeholders, interest groups or government agencies.
You have questions? We are pleased to help!
Joachim Faulhaber
Senior Product Manager
Mario Lukas
Senior Account Manager
You may also be interested in