Small and medium-sized enterprises (SMEs) are increasingly becoming the target of hackers. Only those who know the risks can protect themselves. The data security assessment procedure of TÜViT focuses on the measures which are particularly relevant to SMEs and which can be effectively implemented even with the limited use of resources.
Basics of the data security assessment
The data security assessment is an independent appraisal of the security and effectiveness of IT use. It is based on established best practices and standards of IT security and IT service management:
IT-Grundschutz (BSI Standard 100-2)
Information Security Management Systems (ISO/IEC 27001, ISO/IEC 27002)
IT Service Management (ISO/IEC 20000)
Data Security AssessmentBUSINESS
1.5 to 2-day on-site audit, including
status determination by means of a questionnaire and evaluation from our experts
on-site audit
agreement on the further audit process
security audit and interviews according to defined groups of topics
final report
Data Security AssessmentPLUS
2 to 3-day On-site audit with the services from the data security assessmentBUSINESS plus
configuration analysis
port analysis of existing IT infrastructure systems
management summary with specific recommendations for action
Data Security AssessmentPREMIUM
Company-specific adapted On-site audit with the contents from the data security assessmentPLUS plus
customer-tailored assessment of company-specific information and communication technology equipment
management presentation with specific recommendations for action
communication of the assessment results within the departments that have directly been involved
Preparatory phase
recording of the company-specific data on the basis of a questionnaire and creation of an individual assessment plan
On-site phase
on-site visit and interviews relating to IT operations, the measures taken and their effectiveness
assessment of the efficiency and effectiveness of IT use in terms of the group of topics: organization, infrastructure, IT systems, network and applications
summary and presentation of the assessment results with specific recommendations for action in order to improve the security and effectiveness of your IT
Your benefits at a glance
with TÜViT you enjoy the support of one of the leading experts in the field of cyber security, which is certified by the German Federal Office for Information Security (BSI) as an IT security service provider for IS revision, IS consulting and penetration tests
independent assessment of the status quo of your IT security
identification of the current security vulnerabilities
evaluation of the existing and introduced measures regarding their effectiveness
support with the development of a security strategy
awareness of the importance of the corporate values
individual determination of the security requirements
specific recommendations for action with prioritization
Gerald Krebs
Global Account Manager
Alexander Padberg
Global Account Manager Cyber Security
Further services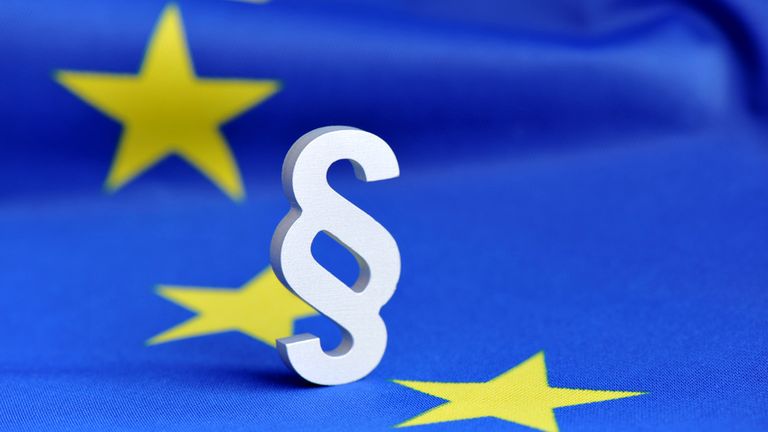 EU General Data Protection Regulation
From May 25, 2018 the requirements of the EU General Data Protection Regulation are to be implemented with binding effect. What will remain the same and what will change? Which processes have to be set in motion? And what will be the impacts for your company?
Read more